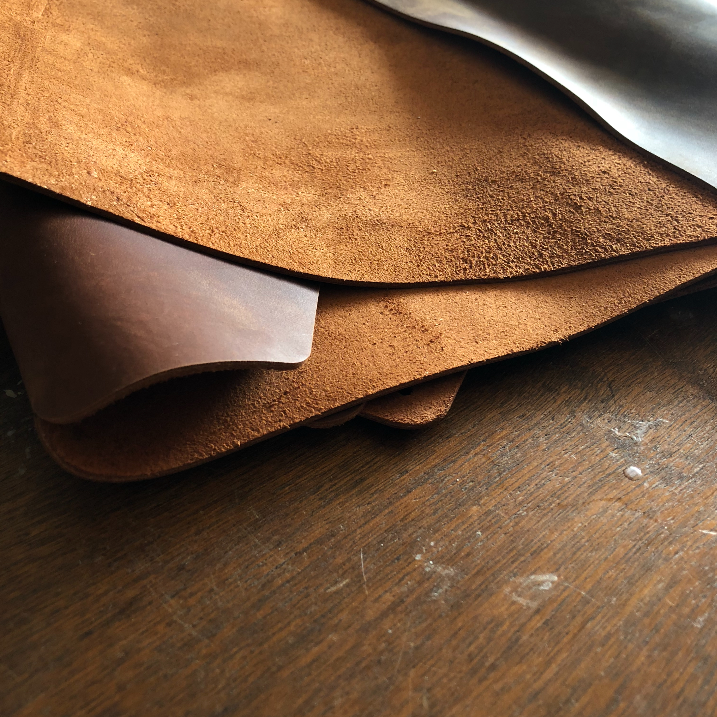 Recrafting
---
Have one of our leather binders, journals, or folios whose cover was destroyed? Be it intense use, fire, flood, or any other damage, we are happy to help recraft your cover and send it back to you. If you have any specific concerns as to methods or other thoughts on the process, please contact us at Sales@MurdyCreative.Co.
Note: Leather recrafting does not include any hardware or inserts. Leather may not be the identical piece as your original. Any engravings may be altered slightly if redesigning of the engraving is necessary. We will do our best to ensure they remain as close to the original as possible.
Our Leather is 5-7oz full grain cowhide, chrome and oil tanned in Milwaukee Wisconsin. It is fully waterproof with a very low water absorption (meaning that liquids bead up and run off the surface).
They are virtually maintenance free and will naturally patina over time from air, sunlight, oils, and other environmental features. Saddle soap can be used to remove dirt and helps condition the leather if that is desired.
All our leather is backed by our 120 year warranty.
All orders have a crafting lead time that varies depending on work load. The specific crafting lead time can be found in the website header.
We offer Free Domestic Shipping to the lower 48 states via UPS Ground and to Alaska and Hawaii via USPS Priority Mail for packages over 1 lb. Shipping times may vary depending on distance and carrier workloads. No carrier offers any guaranteed delivery times since 2020. We do prioritize orders that are being shipped via 2Day or Next Day Air. If speed is critical we recommend those options be selected.