Rugged Vs. Premier Leather
What is the difference between the "Rugged" and the "Premier" leather?
We are proud to source our leather locally from cows raised in the American Midwest and tanned in the Midwest. Most of the cows raised here live outdoors in pastures. This invariable leads to the markings of a well lived life. Our custom tanned leather has virtually no grain correction, a process that is commonly used to make leather look "perfect" by sanding down the top layer and adding a plastic coating. This means that each hide tells its own unique story.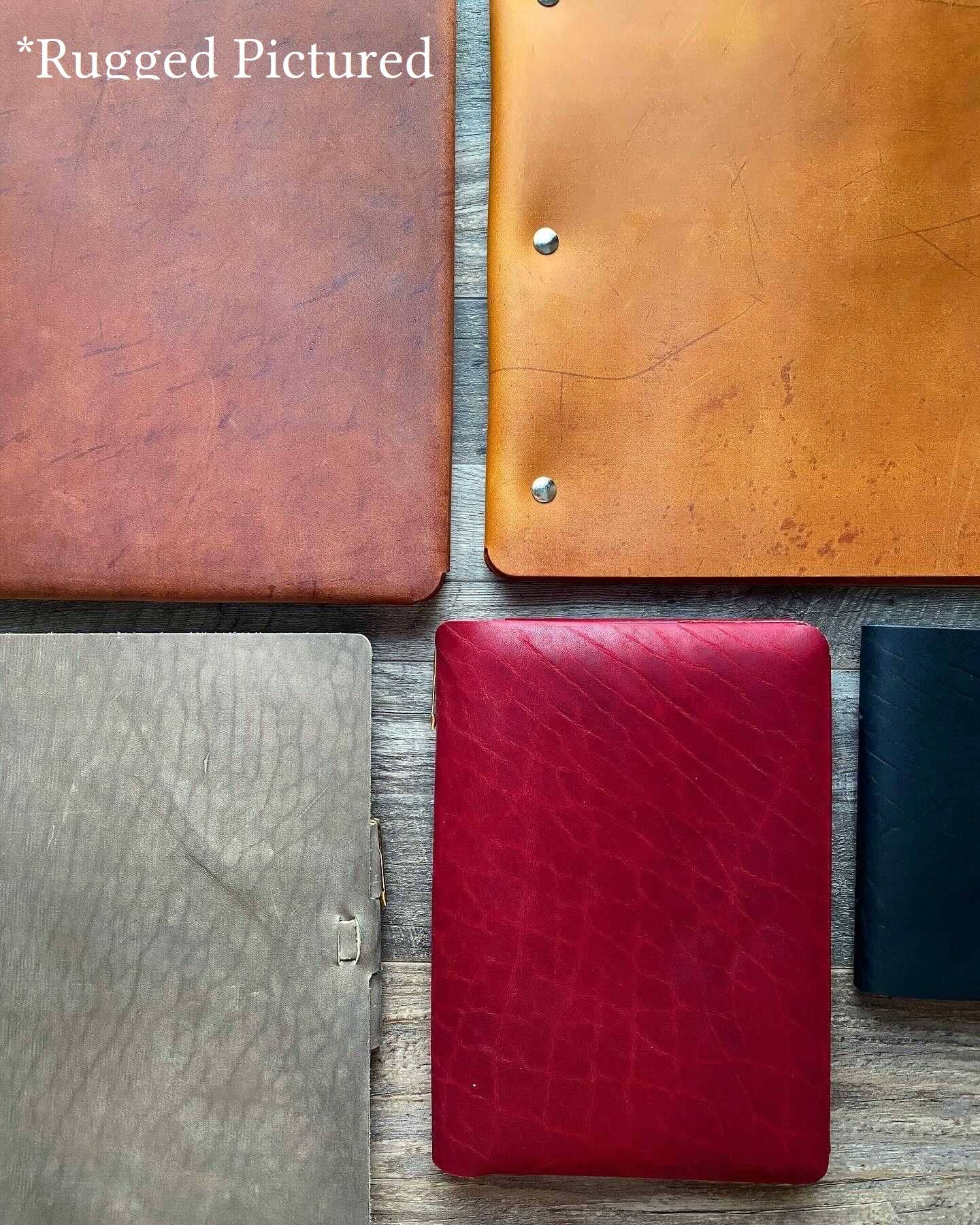 As we look to feedback we have gotten over the past few years, people have often asked for more options of leather that showcases the natural marks. Our quality standards have meant that a good portion of the hides were often discarded. We are excited to launch this new solution to both of those problems. Our Rugged leather will be pieces specially cut to both avoid the most egregious marks in the hide, while capturing the best of the fat wrinkles, light scarrings, insect bites, and other unique hallmarks of the cows life. These pieces will truly be one of a kind with their own character that will only grow more beautiful as sunlight, oils, humidity, and other natural events bring out the hides patina.
Each of our Rugged pieces will feature a unique branding mark with the "Rugged Edition" engraving below the classic Murdy Logo. This will help distinguish them and ensure that they wont be mixed up with our Premier line.
The Premier line will have very few or no marks and will be hand selected from the very best of the best of our hides. These pieces will be more in line with our traditional quality standards and selecting this choice will ensure that your leather pieces are of the highest kind and caliber. These pieces will also provide the best canvas for personalization and engraving as the surface will be smooth and unbroken, providing an even layer to laser etch into.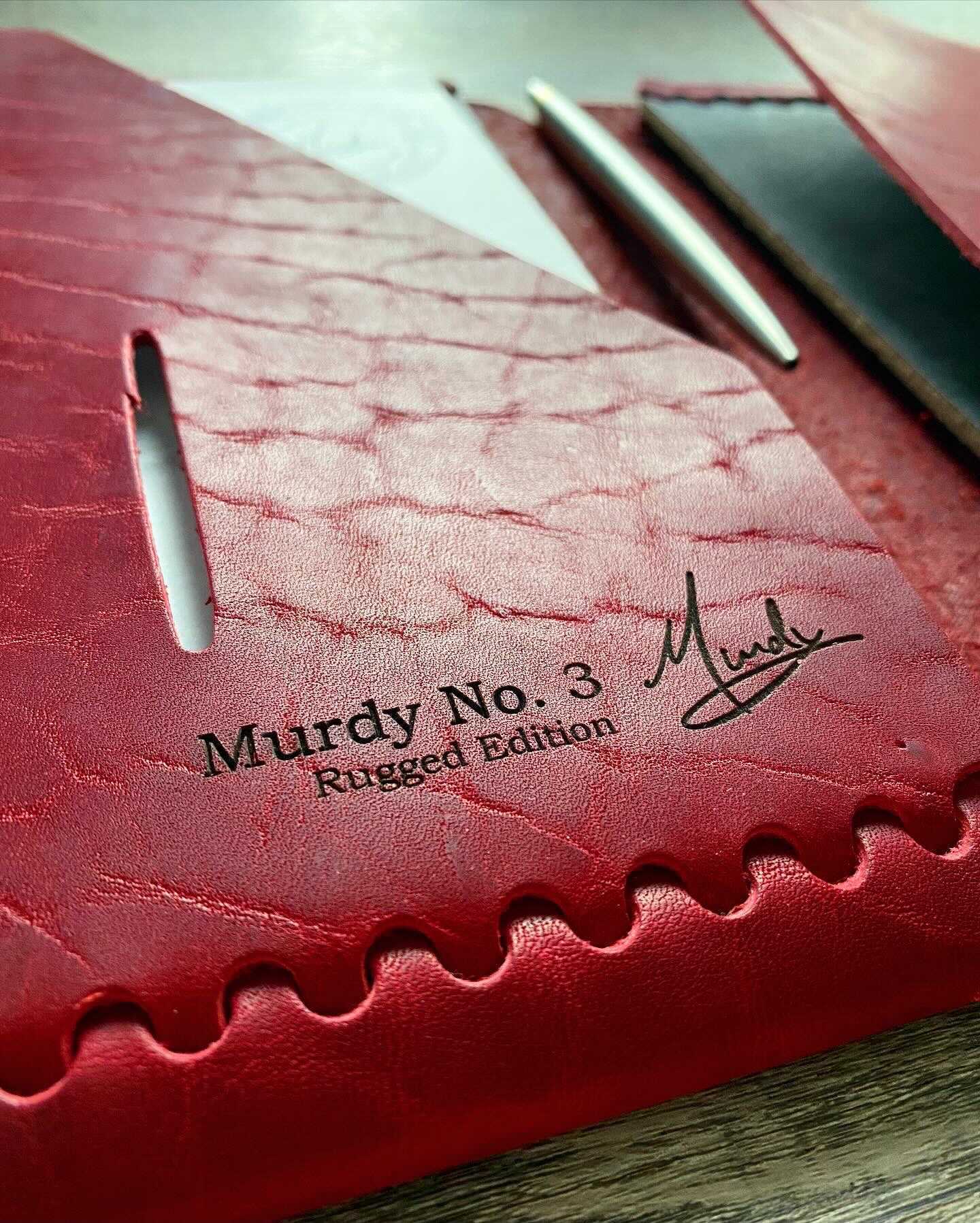 With any of our products both Rugged and Premier, we will always strive to provide the best product we can with unparalleled service. We cannot promise that a Rugged piece will have a specific type of imperfection as we are only able to work with what we get in from the tannery, however if you provide any specifics in your order notes, we will do our best to accomodate them. Please dont hesitate to reach out with any questions or concerns. Always made with the finest materials in our US workshop, be confident that when you buy from Murdy Creative Co. you are supporting an American small business!
Want to know more? Feel free to email us at Sales@MurdyCreative.co to ask any additional questions!