Our Story
Founded by Colin and Leah Murdy in February, 2018 the Murdy Creative Co. is dedicated to developing innovative products that blend the classic with the contemporary, and are crafted to last a lifetime.
The company officially began in Feb. 2018, but the story begins years before. Colin Murdy as a senior in High school had the opportunity to take an "Experimental Art" class. There, he created his first book. Shortly there after, he opened up an Etsy shop selling hand stitched leather journals. Even then he realized the rich culture and history in quality leather book binding, and practiced through his college years.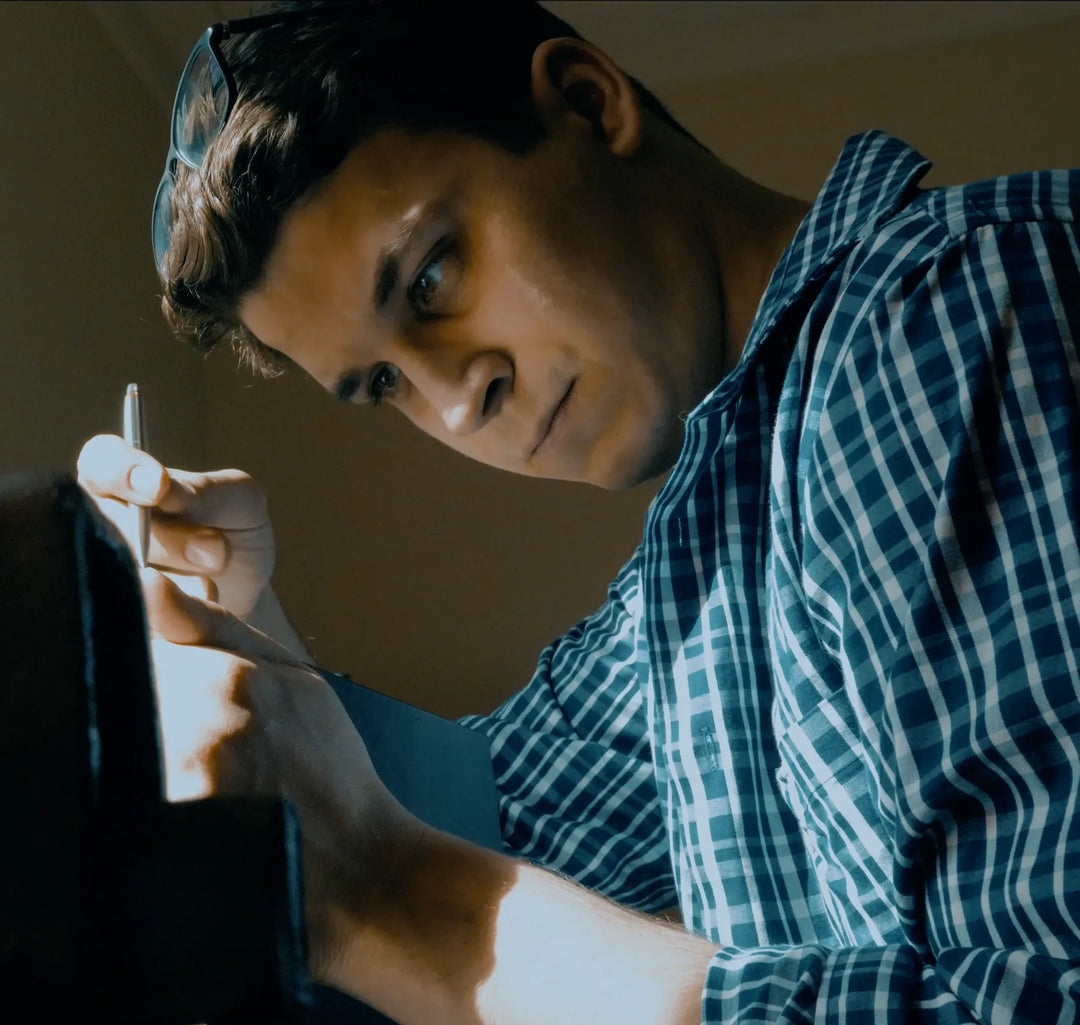 After college he began to work as waitstaff for a local country club. It was there he began to experiment with new techniques of his own development including steel cable stitching. The major point of failure in all stitched leather designs, is the stitching itself. Once the seam splits in one location, the entire length of the sewn edge is compromised. The decision to remove all glue, stitching, or any other aspect of the design that could wear out, became a core element in all his future designs. It also has become a hallmark of the Murdy Creative Co. brand and allows for a 120 year warranty.
The first product of the company was the Slim Cut Refillable Leather Binder. Developed as a gift for a mentor, these simple, rugged tools were the perfect way for someone to organize their forms and notes without taking up extra space in a narrow briefcase. With its high quality leather shell, it maintained a sleek and professional look, without compromising on robust durability. Colin's mentor loved the gift so much that he turned around and purchased 30 of them as gifts for his co-workers. The money from that initial sale became the seed funding that purchased the first equipment and materials of the new company.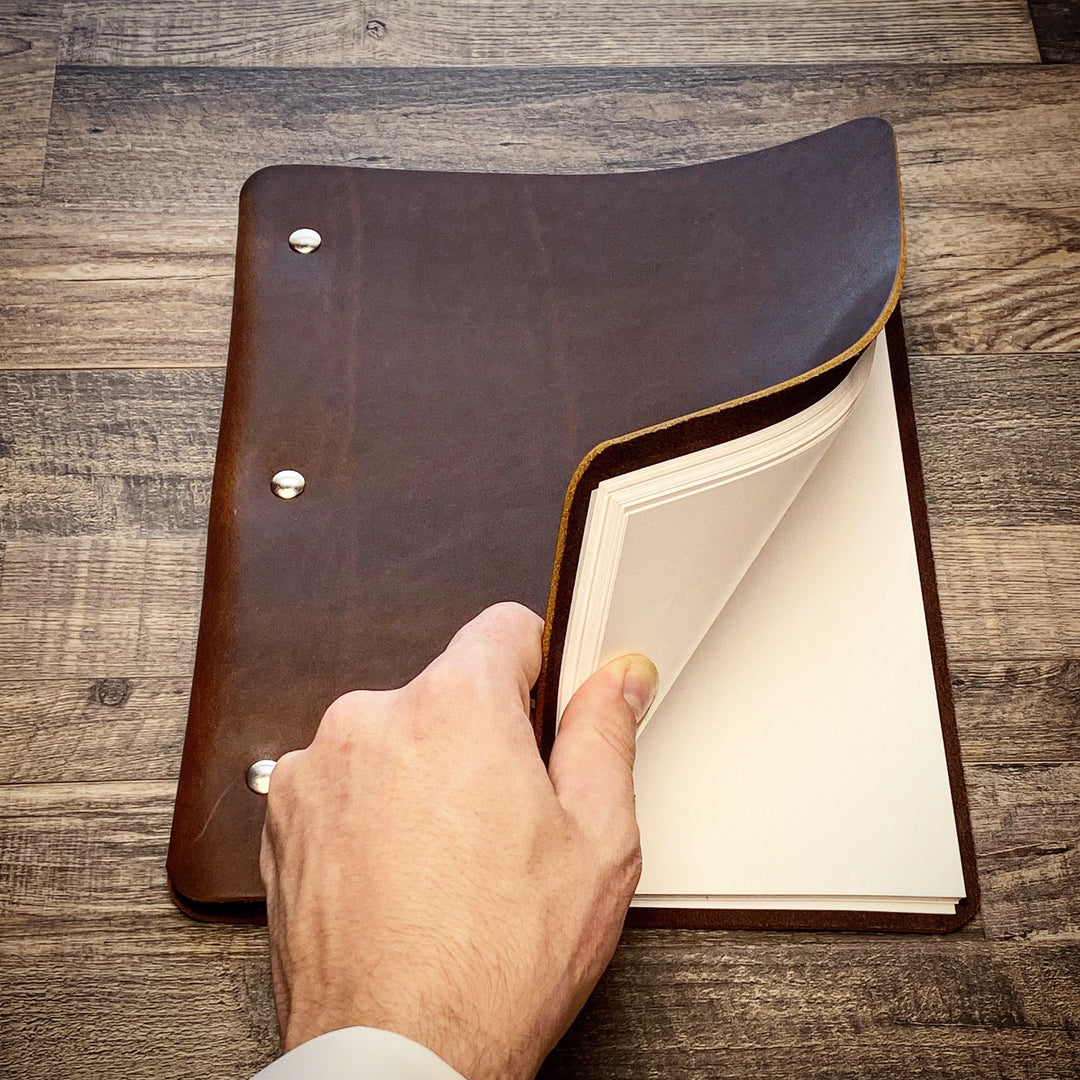 Over the next several years, the Murdy Creative Co. expanded its product line to include additional binder sizes, Journals, Folios, Accessories, and Technology Sleeves. Each of these new offerings continued to uphold the design principle of no stitching, glue, or anything else that could fall apart. Accomplishing this required innovative solutions such as spine bar binding and tab-locking seams. This, coupled with an iconic hinge pen holder, helped create a brand identity that stands for quality and practical beauty. Additionally in 2019, the company began working with a local US based tannery working with midwest cowhides to ensure that the leather was of the highest quality, and custom tanned for their specific use case. Always made with the finest materials in our US workshop, be confident that when you buy from Murdy Creative Co. you are supporting an American small business!
Want to know more? Feel free to email us at Sales@MurdyCreative.co to ask any additional questions!