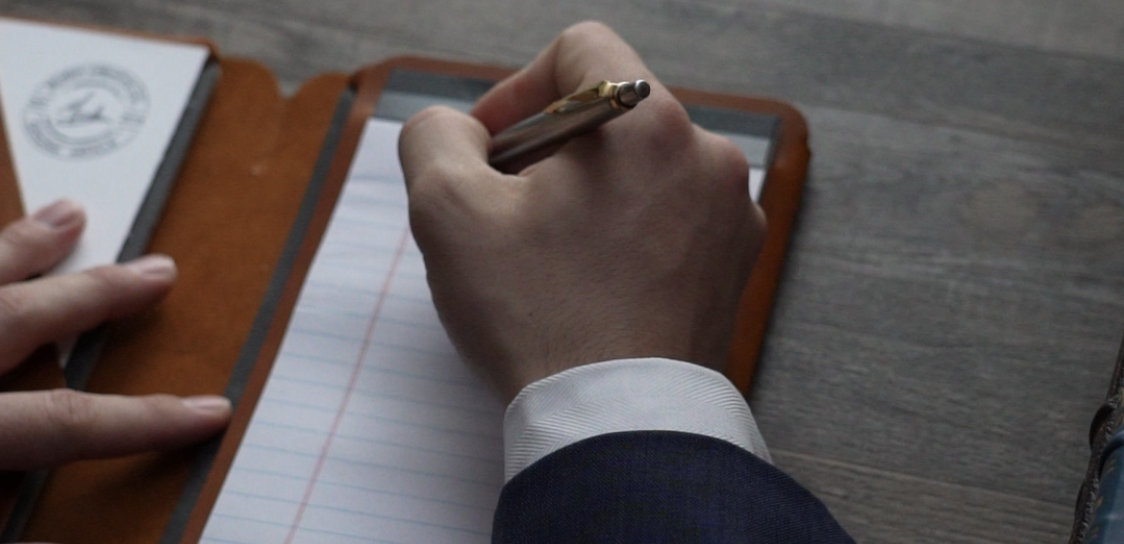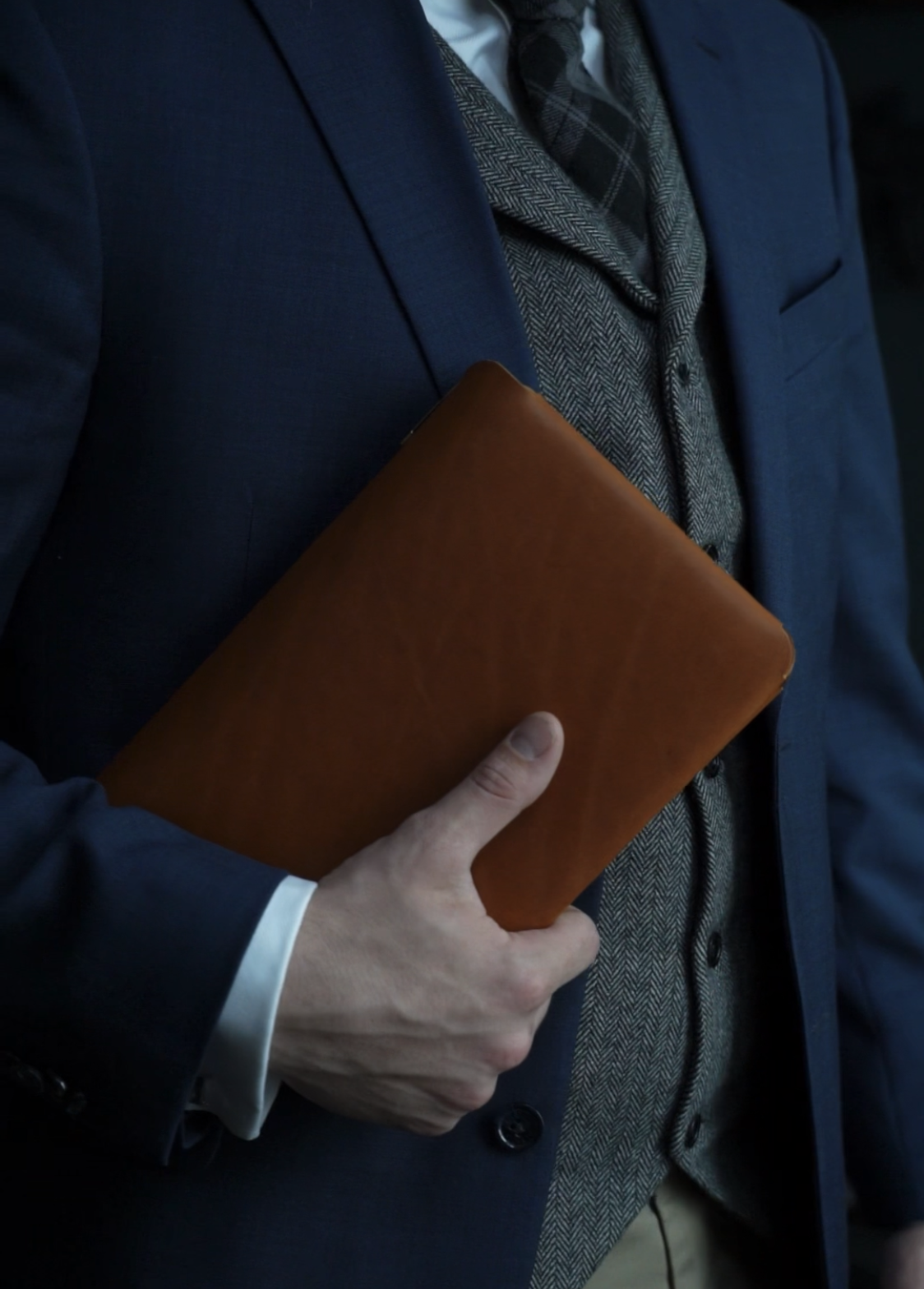 Read and Leave a Review for us!
★★★★★

I absolutely love this company! The product is beautiful and the staff is quick to respond to emails! I appreciate the hard work and dedication Colin has demonstrated. He gives us an inside look through his pod cast at the challenges and rewards of owning your own business. I come from a family of entrepreneurs so naturally I have an affinity to anyone willing to put it all on the line! Thanks Murdy Creative Co., you're doing an amazing job!

Ashley Shipley - Facebook
★★★★★

Today I received my custom designed, leather bound notebook from the Murdy Creative Company. The quality is outstanding and it far exceeded my expectations. Very proud to support a product made in the USA. Thank you for providing exceptional customer service from design to finished product.

Jim Carroll - Facebook
★★★★★

I am extremely impressed with the quality and workmanship of Murdy Creative Co. products. I recently purchased an engraved folio from the company. It went above and beyond my expectations and I'm honestly jealous of the person who will be receiving the folio. If you want American handmade leather goods with exceptional quality, Murdy Creative Co. will not disappoint

Hailey Edwards - Facebook
★★★★★

I LOVE my binder…the feel, the smell, the look are all exquisite. I've ordered the journal and can't wait to get my hands on it.

Chelsea Bridges - Facebook
★★★★★

Outstanding quality with beautiful craftsmanship. But what was truly amazing was the customer service and the unbelievably fast turnaround. Definitely recommend. 2 big thumbs up.

Jeff Mosley - Facebook
★★★★★

Everything was top notch from start to finish! The quality of the customer service was not only friendly, but exceptionally fast! To top it off, the craftsmanship of the items I purchased (a mini padfolio and Murdy No 2 journal, both with custom logos) was exceptional! I defiantly recommend Murdy Creative Co.

Joe Kuhlmann - Facebook
★★★★★

I ordered a travel folio for my husband for Christmas, personalized with his name on the front. It came quickly, within the stated time, and is incredibly good quality! Both I and my husband are very happy with it and would order from Murdy again.

Ashley Thurman - Facebook
★★★★★

Absolute perfection! The person I gave it to loved it! The quality is beyond what I could have ever expected! I love this company and I can't wait to place another order! I can't say enough good things about Murdy!

Alexandria VonEdenbourgh - Facebook
★★★★★

I continue to purchase items from Murdy Creative because the quality and craftsmanship is unbelievable. This is a custom mouse pad and it is beautiful.

Paul Mitchell - Google
Have More Questions? Just Ask!